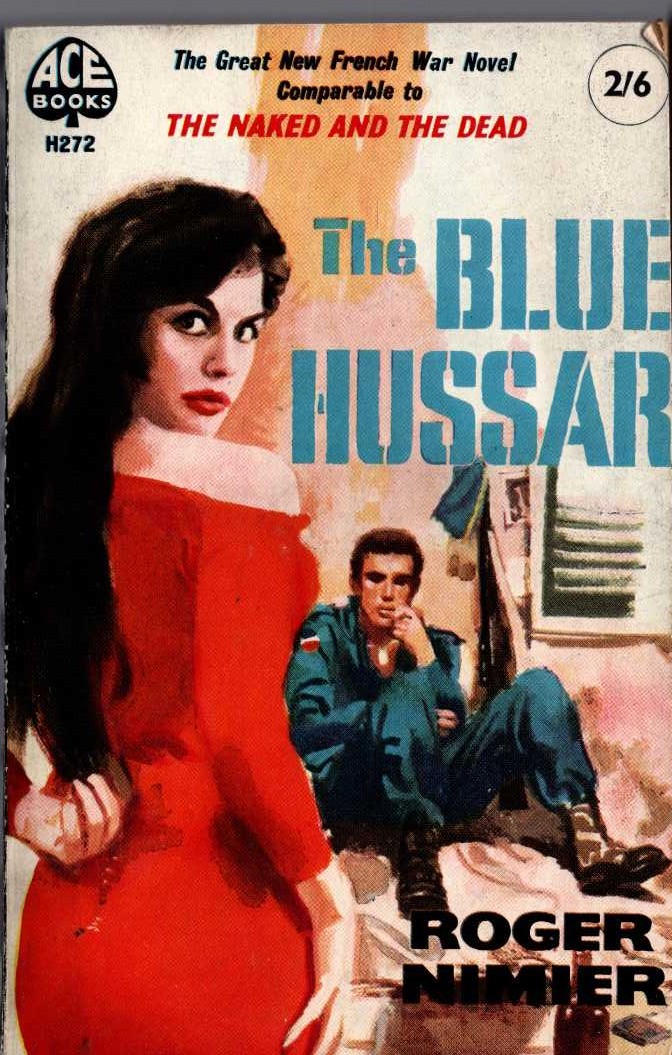 picture is taken from
here
selasa 10/6 (8:40 am)
note : all the pictures in this post are taken via
google images
with keywords : st. clare, enid blyton
entah dimulai sejak kapan, gua punya kecenderungan untuk membandingkan 2 hal yang mirips dan ketika gua menyukai yang satu, maka gua memutuskan untuk tidak menyukai yang lainnya, huahahaha XD maka dari itu untuk jangka waktu yang lumayan lamaaaaaa, gua ngga terlalu suka ama serial st. clare-nya enid blyton, karena di saat yang bersamaan gua amat menyukai malory towers, jadi in a way gua merasa 'mengkhianati' malory towers kalau gua juga menyukai st. clare, hahaha.. i know it might sound weird but that was how i felt back then.
untunglah sekarang gua udah ngga githu2 amat dan bisa belajar menyukai beberapa hal secara bersamaan tanpa merasa perlu membandingkan secara langsung head to head antara yang satu dengan yang lainnya, jadi for now i can say bahwa i like both malory towers and st. clare! :))
back to cover.. gua pencinta cover2 cantik (versi gua) walau gua bukan pengoleksi cover juga sih, dalam artian kalau udah punya satu buku dengan cover tertentu, kecil kemungkinan bakal beli buku yang sama dengan cover berbeda, karena yaahh.. lebih baik uangnya buat beli buku lainnya XD maybe later when i could spend money tanpa perlu mikir panjang, gua akan memulai mengoleksi cover kesukaan :D amin-in aja dhe..
nah sekarang mari masuk ke parade cover st. clare yang kece2 and bikin mempertanyakan, kenapa ooohh kenapaaa.. edisi terjemahan kok ngga mencomot salah satu cover ini sebagai cover merekaaaa.. enjoy the covers ;)
kalau ada satu hal yang paling sering gua 'komplain' mengenai cover masa ini, adalah kurangnya 'kehangatan' dan kejelian ilustrator untuk menangkap the very moment yang merupakan 'inti' dari keseluruhan buku.. don't you just lovee these covers? :D
ini sih dari beragam terbitan karena elo bisa liat bahwa gaya ilustrasinya itu ngga sama, tapi tetap aja semuanya itu sama2 cakeps :D
ahh.. dengan format gambar kecil2 gini lebih muat banyak gambar :)) cakeps2 khaann..
cover terjemahan yang lama, cakeps yaaa.. kenapa juga mereka ga nerbitin ulang dengan cover yang cantik macam iniii!!
ini cover terjemahan terbaru, awalnya sih gua ngerasa, "aduhhh.. ga ada yang lebih bagusan apa yaa XD" tapi lama2 berhubung udah 'terbiasa' and udah ngeliat cover terbaru malory towers yang english yang lebih nggaaaa bangets dibanding nih cover, jadilah cover st. clare ini terasa 'lumayan' :p
salah satu keuntungan dari buku2 yang udah lama diterbitkan, if you're willing to go the distance and dig your pocket deeper.. you can collect the books with your most fave covers! karena tersedia banyak bangets pilihannya, mau campur aduk dari beragam terbitan ataupun dari penerbit yang sama, ngga masalah :))
demikian edisi cover talks untuk kali ini.. sampai jumpa di
cover talks
berikutnyaa ^o^
selasa 10/6 (9:11 am)