picture is taken from
here
sabtu 3/1 (10:33 pm)
perasaan baru kemaren dhe menanti2 datangnya tahun 2015 eh tau2 sekarang udah tanggal 3 ajee, huahahaha.. gimana tahun baruannya? gua sukses ketiduran beberapa menit menjelang tahun baru XD sempet kebangun juga sih jam 12 lewat karena bunyi kembang api yang kuenceeeng bener, duhh.. jadi kepikiran kalau yang jantungan githu, gimana ya denger bunyi2 sekencang itu, apa ngga kaget2an githu?
anywayy.. 2014 dengan segala suka dukanya udah resmi berlalu dan menjadi bagian dari sejarah kehidupan kita :) reading2 challenge yang diikutin juga udah pada berakhir, sukses ataupun ngga-nya udah ngga perlu disesali lagii.. saatnya menatap reading2 challenge yang baru dan memilah2 mana yang bisa diikuti di tahun ini, hahaha..
tahun 2014 lalu, ada 4 reading challange yang gua ikuti, yaituu..
dari keempat rc di atas, baru 2 yang ada kepastian mengenai lanjut ngga-nya rc yang sama di tahun ini.. new author yang di-host oleh
ren, sang empunya blog ren's little corner
dipastikan akan lanjut di tahun 2015 ini sementara sang pemilik rc short stories yaitu
lina the storyteller lady
memastikan diri untuk tidak melanjutkan rc-nya tahun ini. dua rc lainnya masih belum ada kabar beritanya, kalau lanjut sih gua pengen ikutaann, huahaha :D
ada 1 rc baru yang pengen gua ikutin di tahun ini, yaituu.. jeng jeng jeeengg..
waahhh.. mau ikutan aah, hahaha.. kebetulan gua pengen baca ulang komik2 lama.. ya emang hanya komik lama juga sih yang gua punya XD abisnya harga komik sekarang tuing tuingg.. mahal untuk ukuran tipis githu, mending beli novel aja dhe aww :p
nahh.. rc comic ini 'kebetulan' juga sesuai dengan tema yang gua tetapkan yang menjadi target membaca gua tahun 2015 ini, yaitu read & re-read, alias baca (buku baru) dan baca ulang (buku2 lama).
sometimes ya gua tuh merasa 'sayang' buang2 waktu untuk re-read karena khan ada banyak sekali buku2 yang belum pernah gua baca sebelumnya jadi daripada menggunakan waktu untuk membaca ulang cerita yang udah gua tau, mending baca yang baru2 toh, siapa tahu nemu cerita yang bagus dan menarik, ya khaann?
ya ngga juga sih XD karena sometimes abis baca buku2 'baru', bagus sih, seru sih.. tapi perasaan yang tersisa sekelar baca, "cuma gini aja? kok masih bagusan buku2 yang dulu pernah gua baca ya?!" :p
karena itu di tahun 2015 ini gua ingin 'menyeimbangkan' bacaan gua.. gua kangen baca (ulang) cerita macam "anne of green gables", "heidi", "the railway children", "ronya anak penyamun" dan buku2 lainnya.. di samping itu gua juga pengen baca buku2 yang lama tersimpan di lemari tapi belum pernah tersentuh macam "what katy did at school", "what katy did next", "black beauty", "little women", dan lain2nya.. ngga lupa juga membaca tumpukan buku hasil hunting obralan sana sini, oh la laa..
oh iya, ada satu lagi dinks rc yang gua ikutin tahun 2015 ini..
target gua hanya 50 buku sih :p itu juga gua pilih karena di 2014 khan gua bisa membaca 80an buku, hahahaha.. kalau 'normal'-nya khan orang masang target lebih tinggi yaa XD tapi gua ngga mau menjadikan membaca sebagai beban jadi gua milih target yang sepertinya reachable aja dhe :p
oh ohh.. ada satu lagi sih yang gua harap bisa gua tuntaskan di tahun 2015 ini, yaituu.. menghabiskan buku2 hasil hadiah giveaway, terutama yang hadiahnya adalah buku2 pilihan sendiri :)) semoga saja bisa terlaksana dhe..
happy new year.. selamat menyambut hari demi hari di 2015.. keep on smiling and keep entertaining ourselves and selamat 'tenggelam' dalam lautan imajinasi dalam lembaran2 cerita ^o^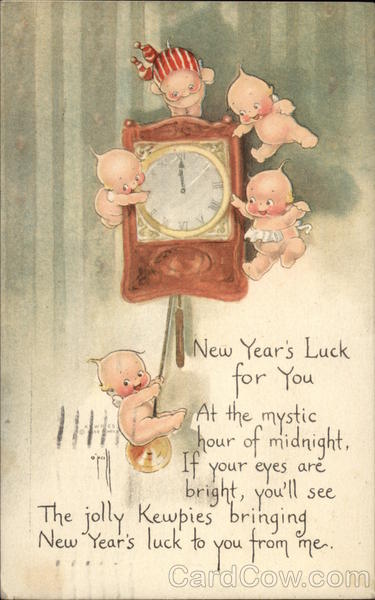 picture is taken from
here
sabtu 3/1 (11:04 pm)